Colours encode different degrees of hardness
edit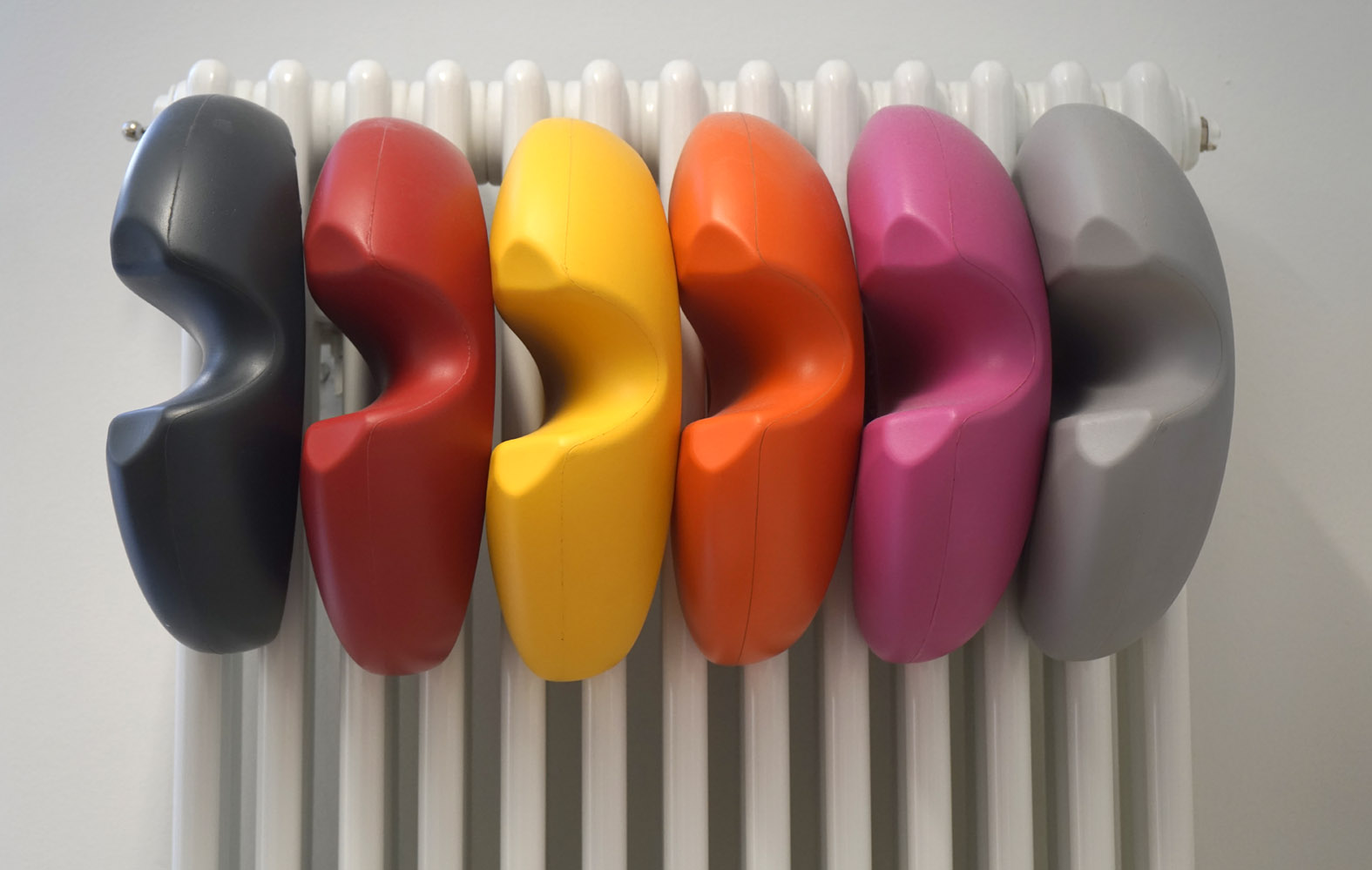 If you have seen Nexus in practice, you know the assemblage of different colours on our heating fins.
Of course, we tried to use beautiful colours for this cushion, but that's the side issue. Essentially, the point is that the colours encode different degrees of hardness:
Anthracite is the hardest cushion, usually intended for – here relatively pain-insensitive – men. This is followed by the red and yellow pillows, which are clearly softer. The difference between the orange and pink pillows is rather small; these are even softer. In the case of women, we decide which colour is preferred, as the differences in hardness are reasonably small – and women think more aesthetically than most men…
Finally, the softest pillow is the grey one – the manufacturer could not offer a softer one, as the hardness is regulated by the amount of gas added, and too much here would lead to pores on the pillow surface. This model is still uncomfortable for many women – at least at the beginning. For the transition, you can put a terry towel in between to get used to it. In the long run, however, one should aim to lie directly on the pillow, as this ensures the best frictional connection between the nexus and the neck.