Nexus
01-Intro

Builds on many precursors. The principle is pressure on the muscle insertions at the back of the head. In addition to the direct stretching effect on the neck muscles, pressure on the muscle attachments and the subsequent reaction also relaxes the neck muscles.
---
Hardness: H1 (H1 soft – H6 hard)
Hardness: H2 (H1 soft – H6 hard)
Hardness: H3 (H1 soft – H6 hard)
Hardness: H4 (H1 soft – H6 hard)
Hardness: H5 (H1 soft – H6 hard)
Hardness: H6 (H1 soft – H6 hard)
Size: W 30cm x H 28cm x D 9,5cm
Material: Polyurethane
Made in Germany
---
Nexus
€55
€55
€60
€60
€60
€60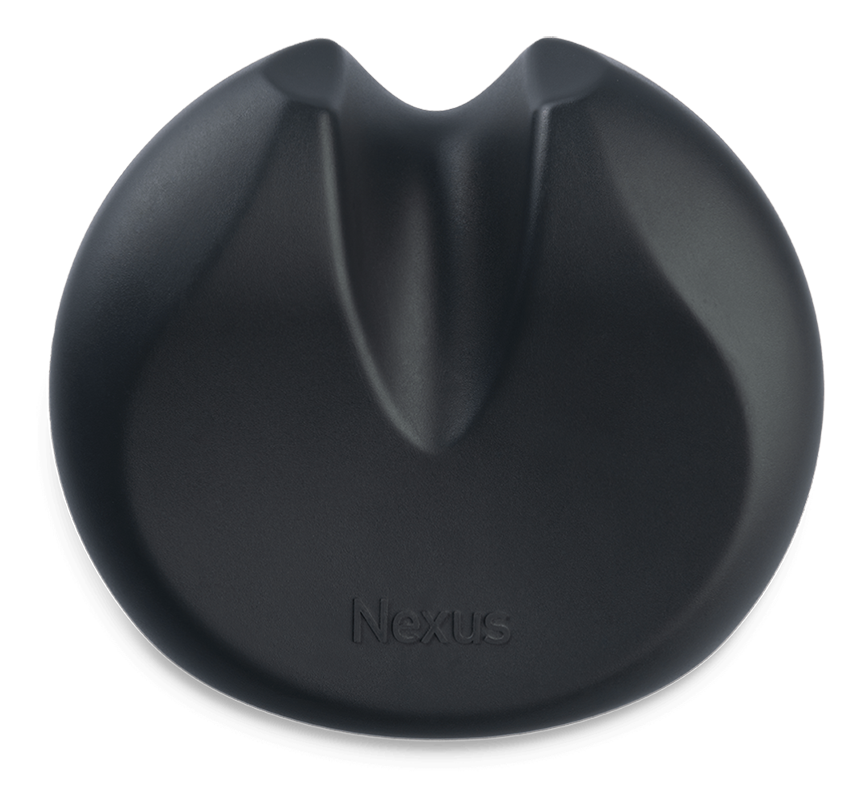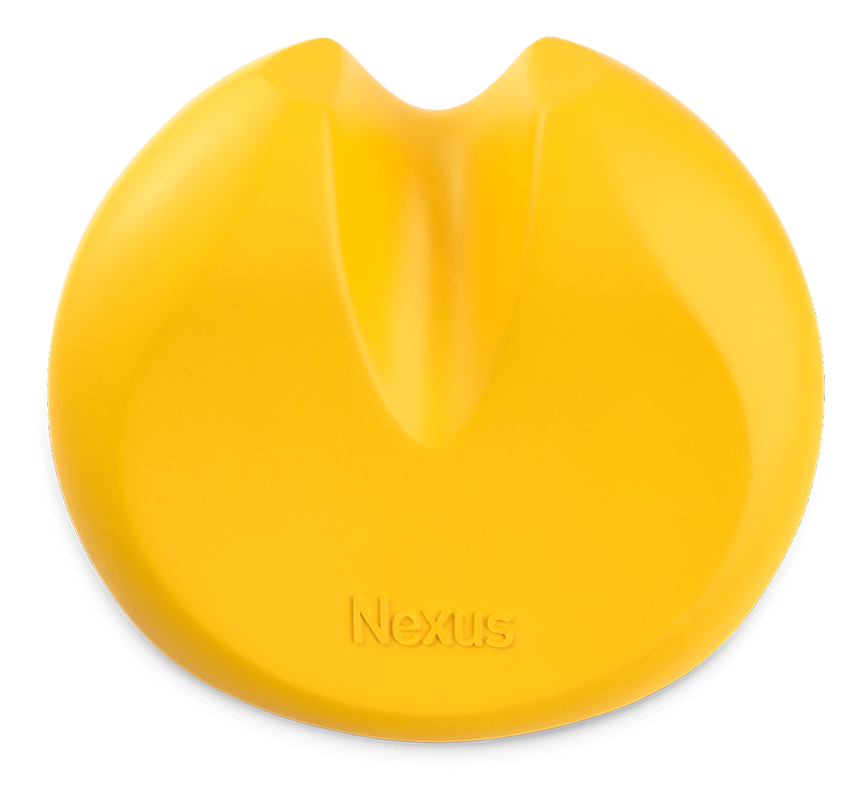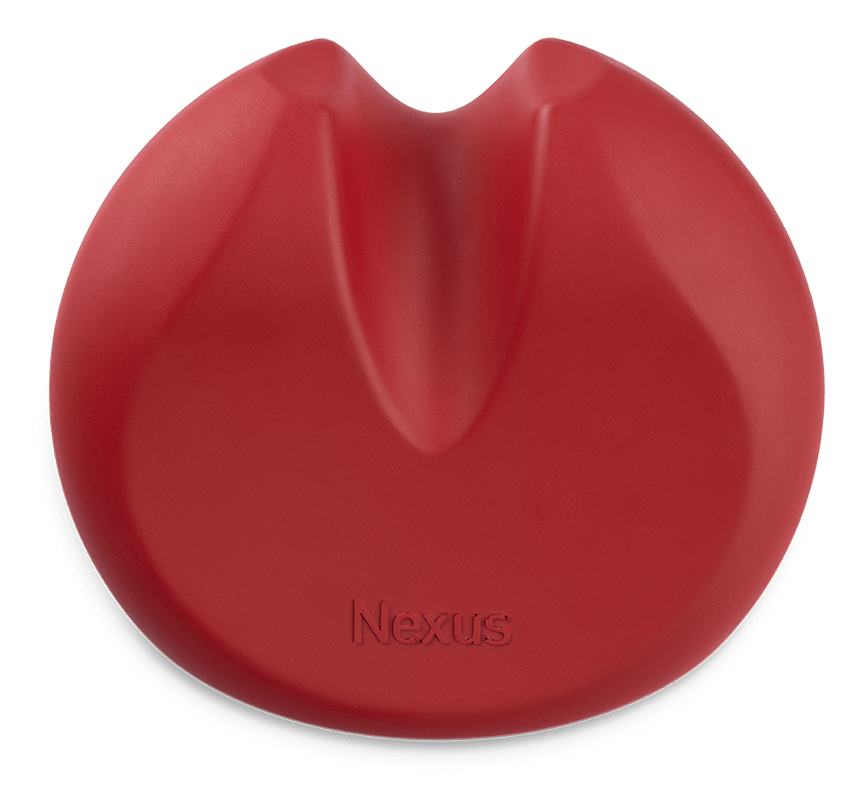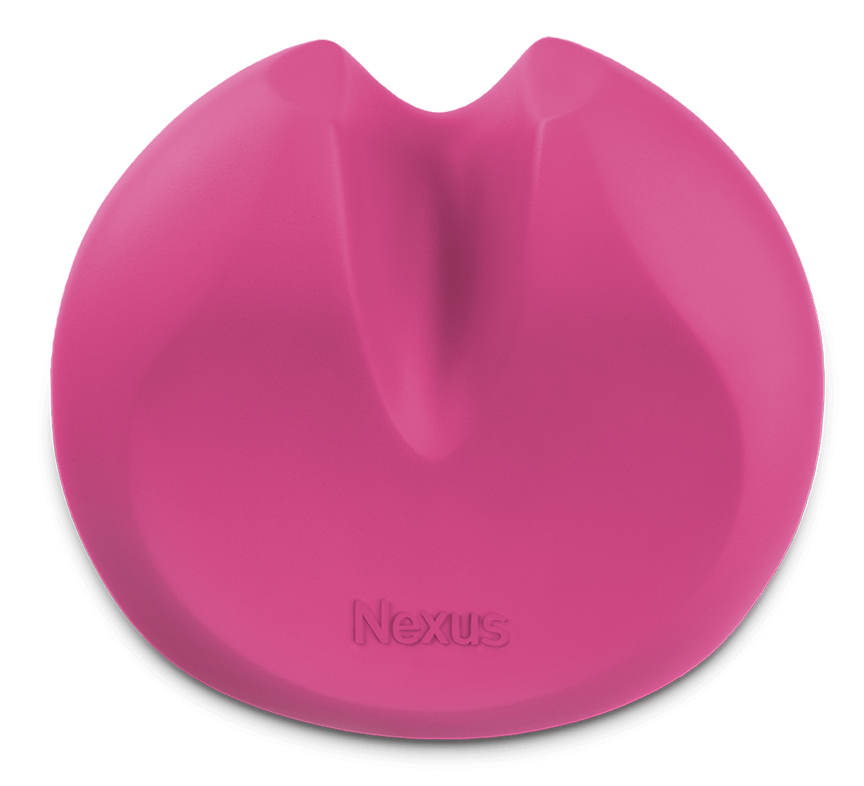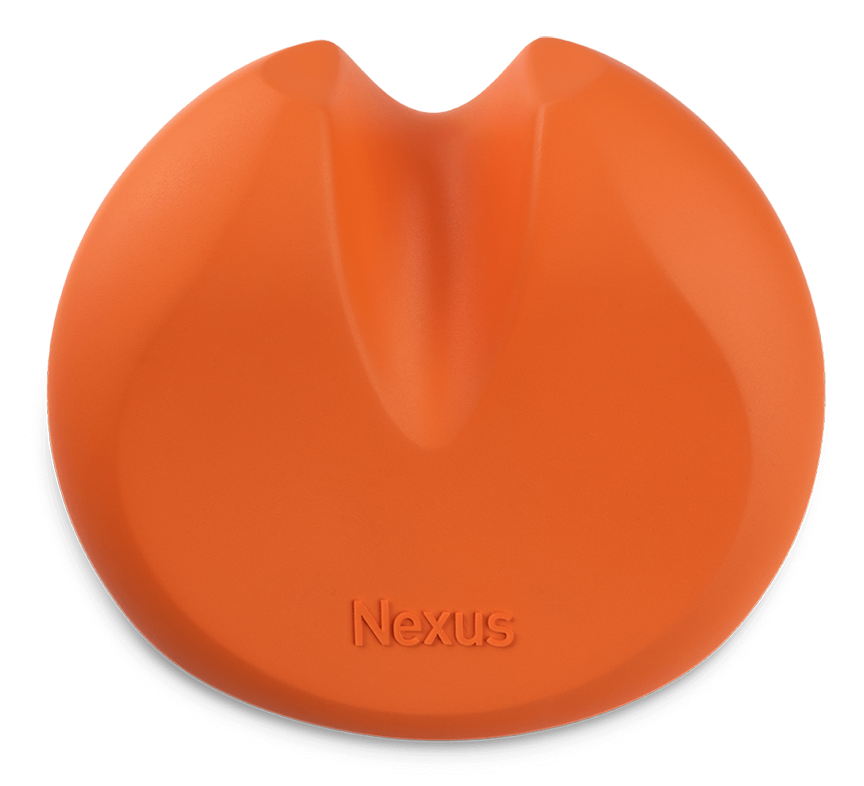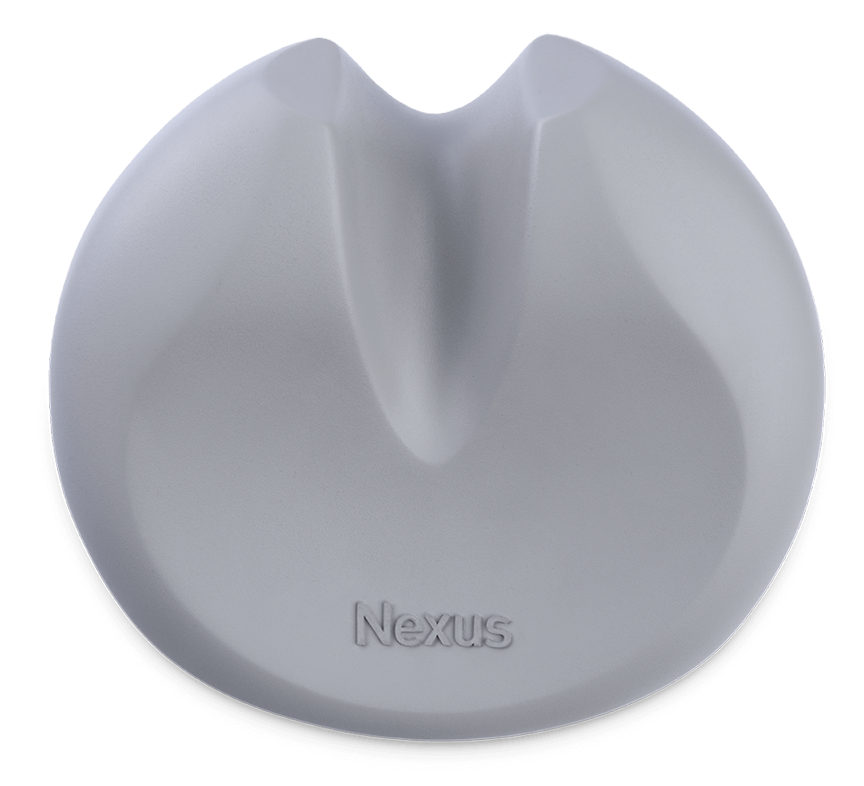 02-Photos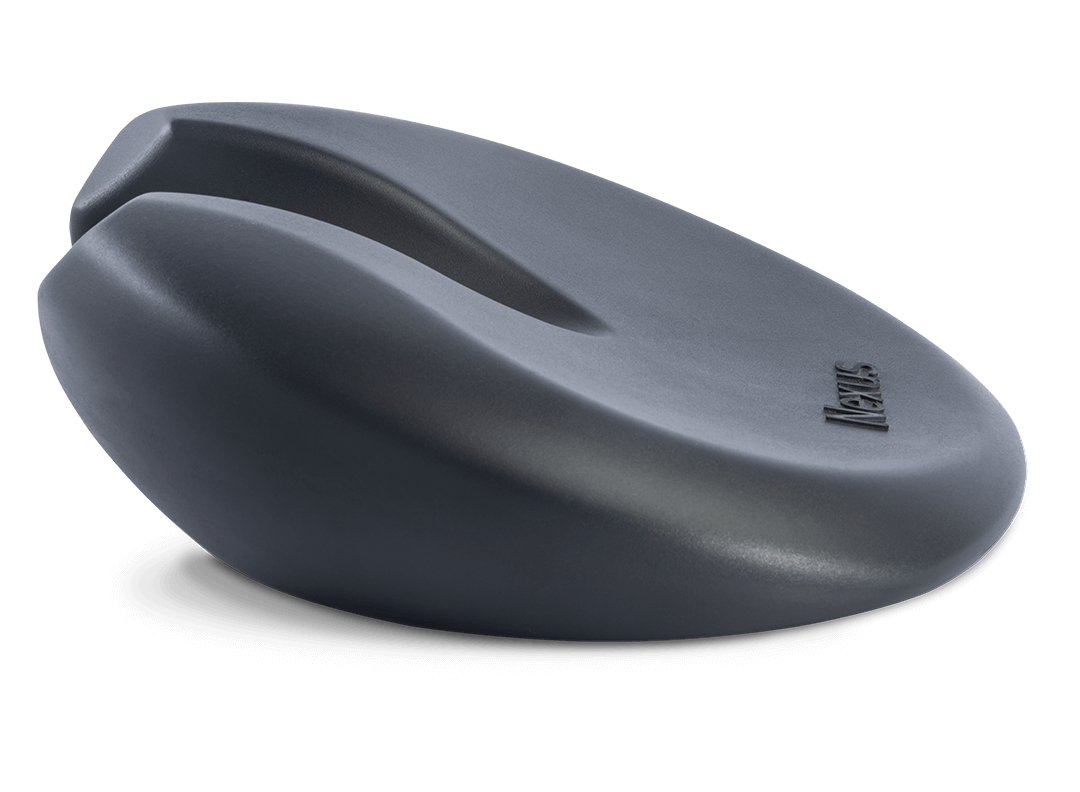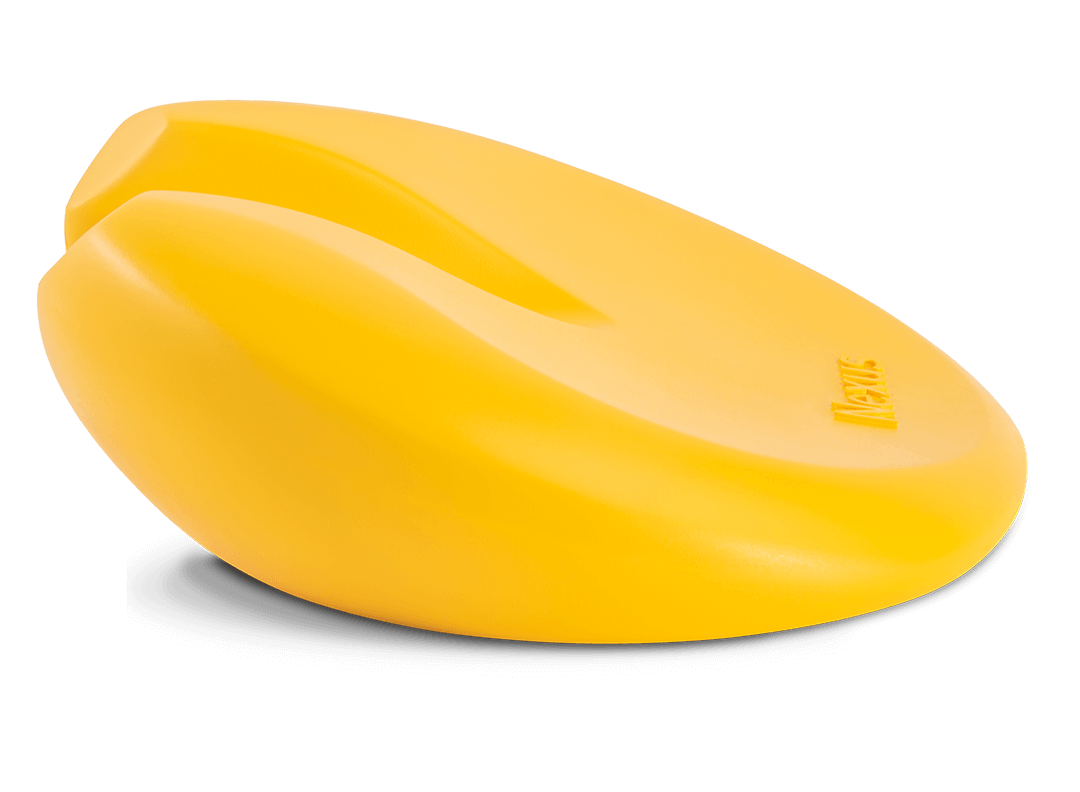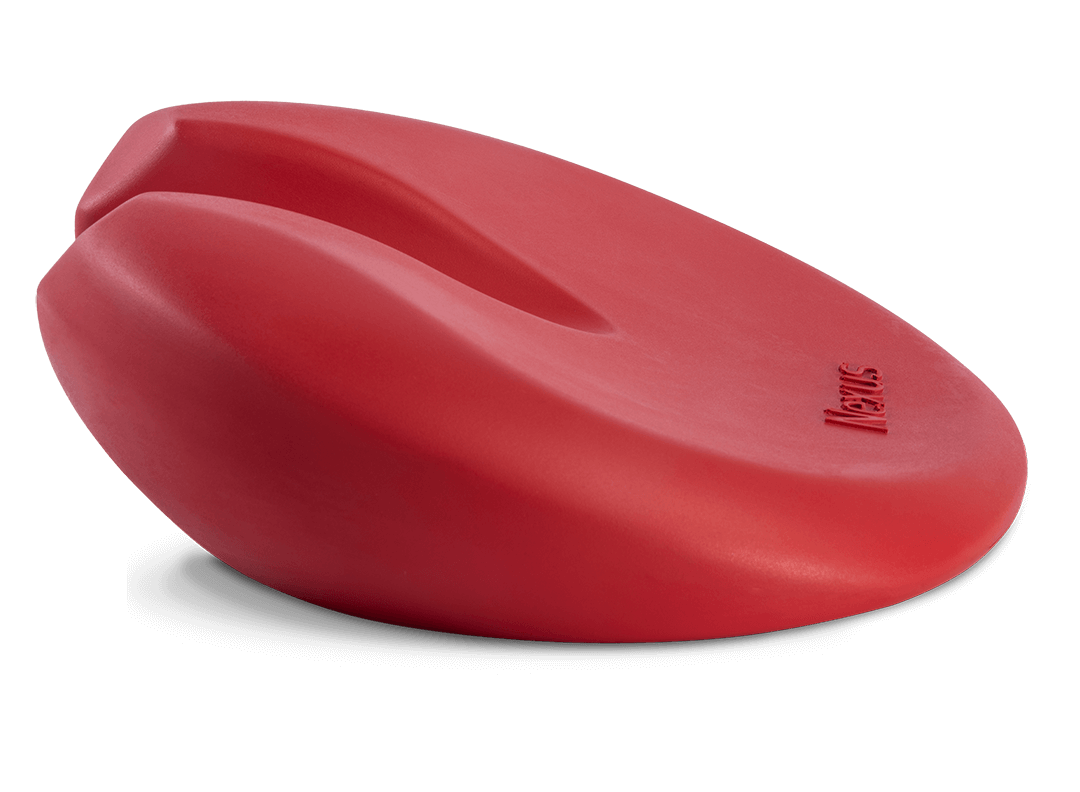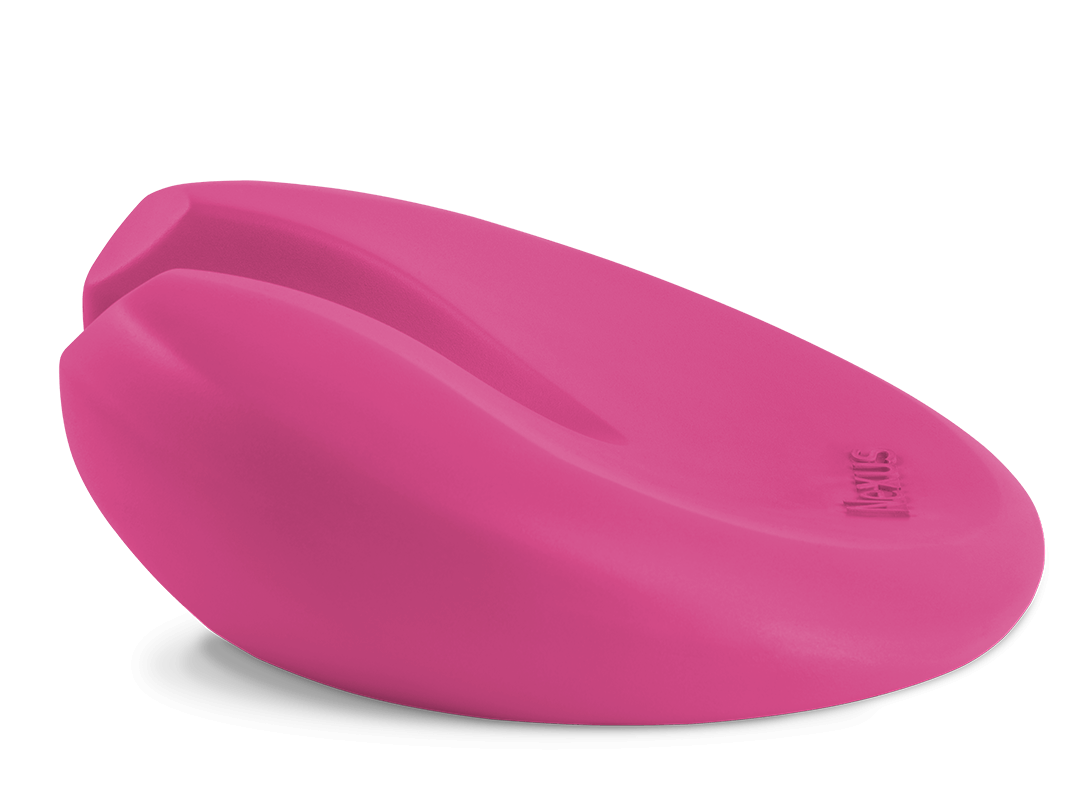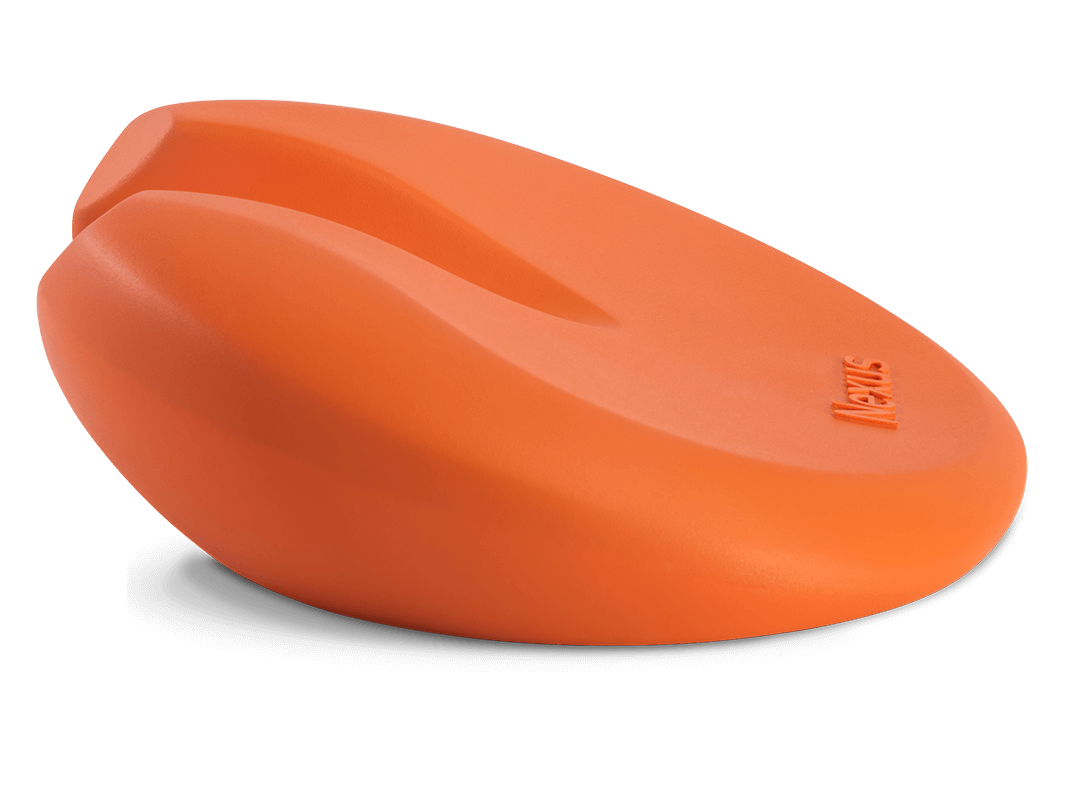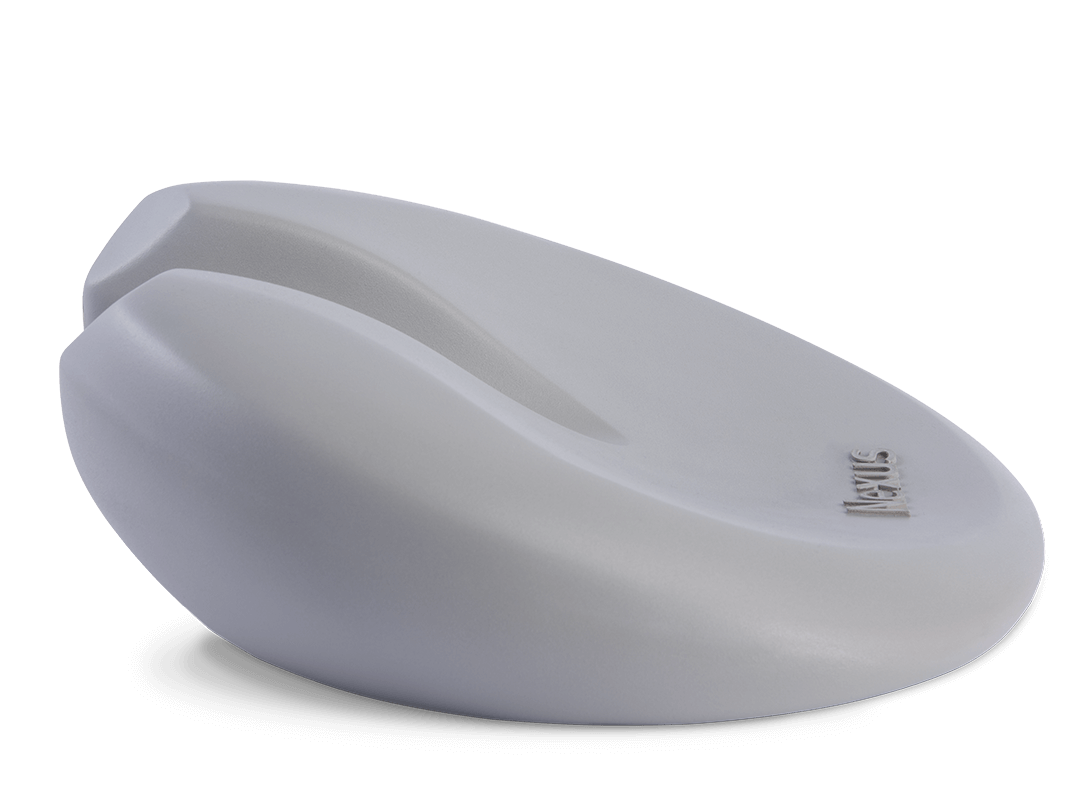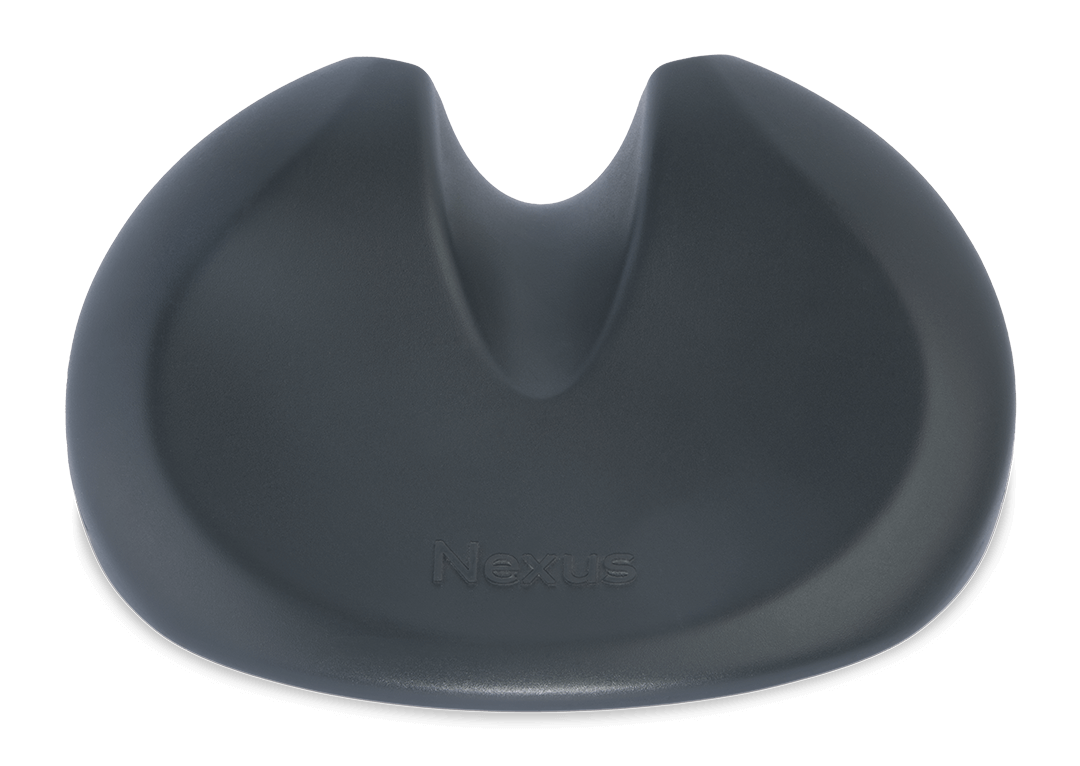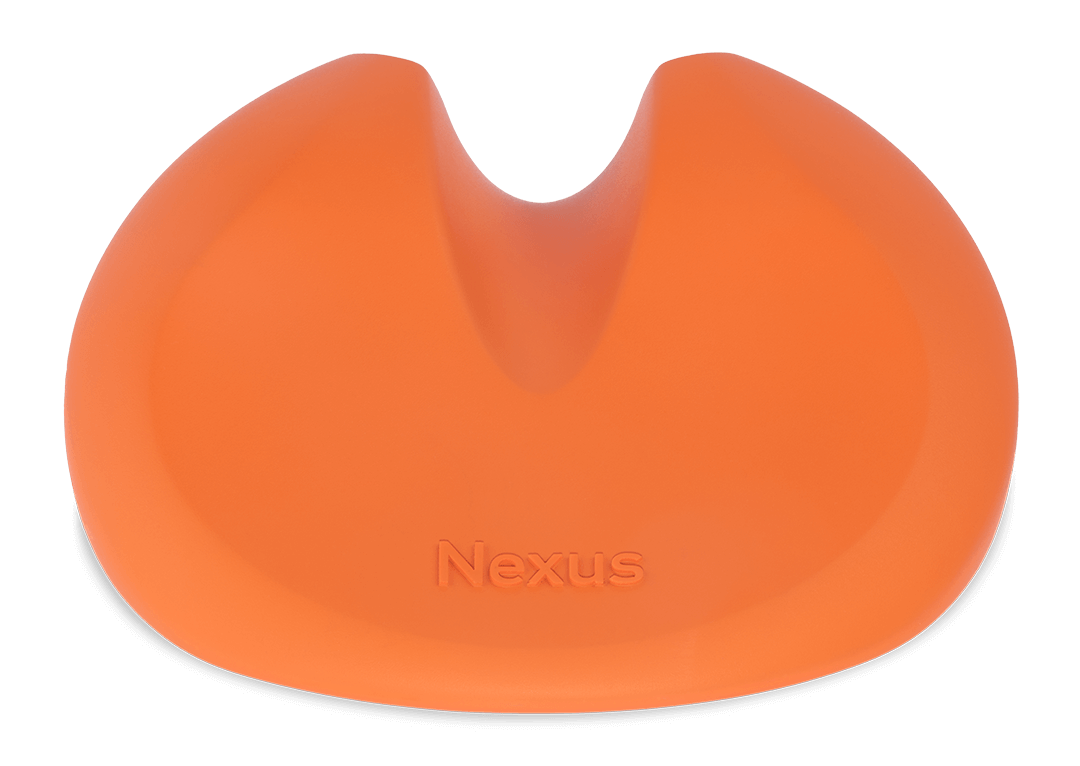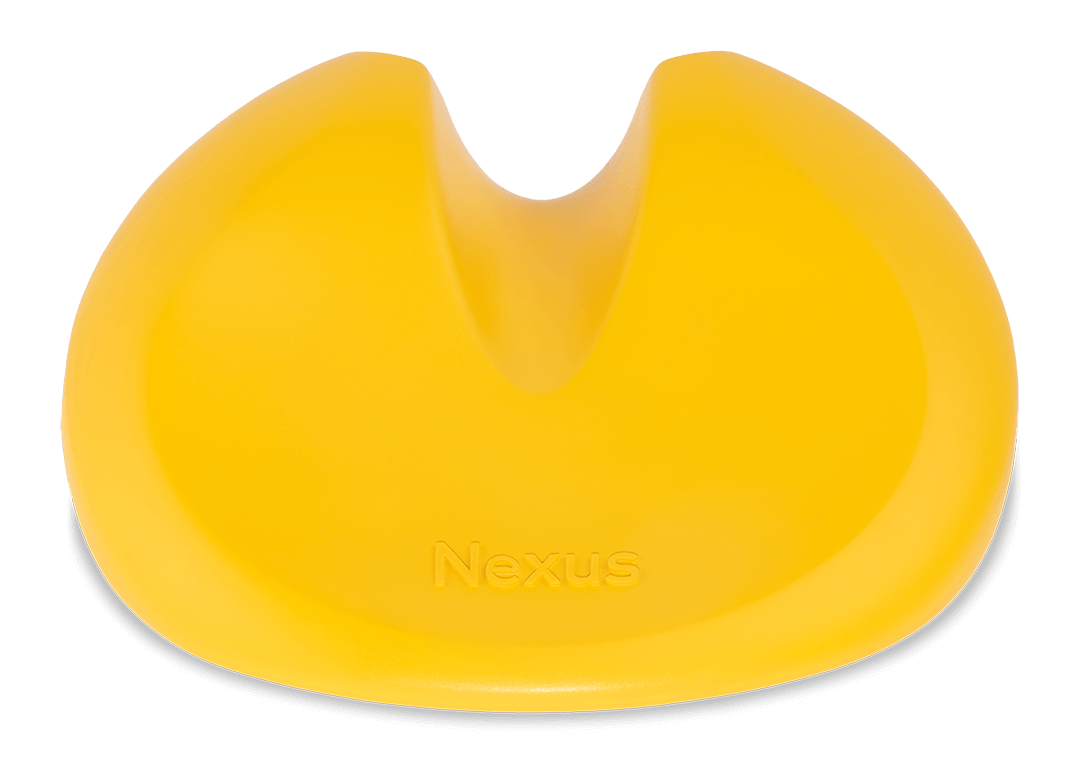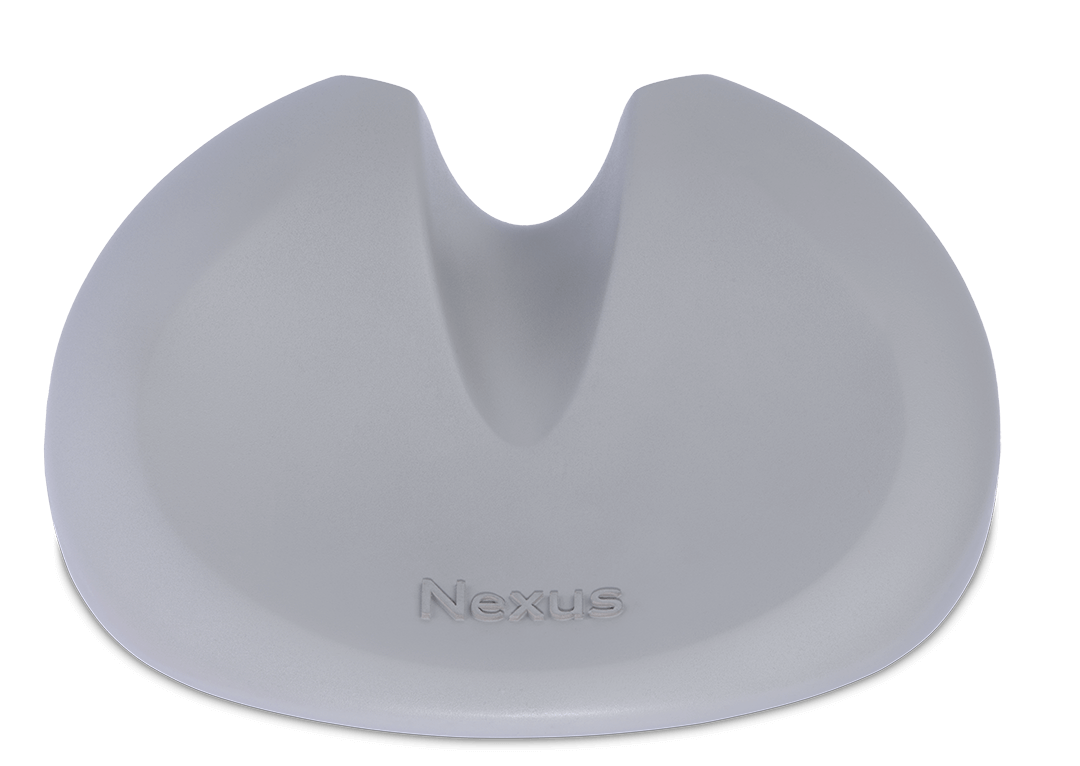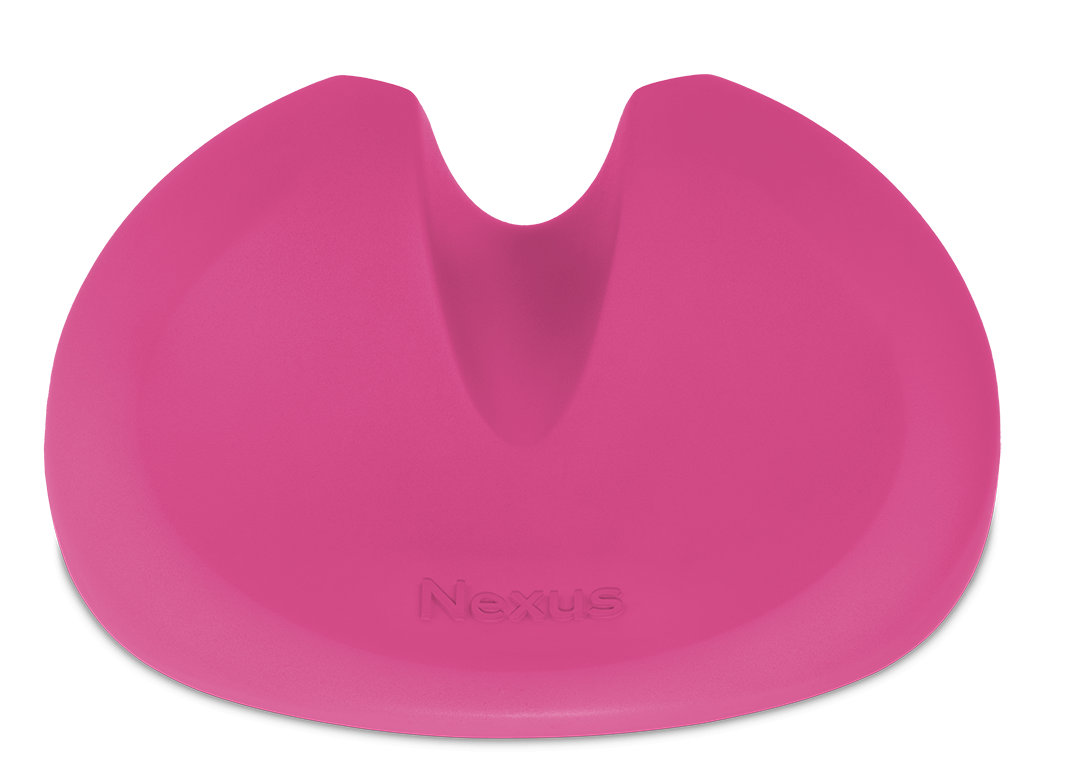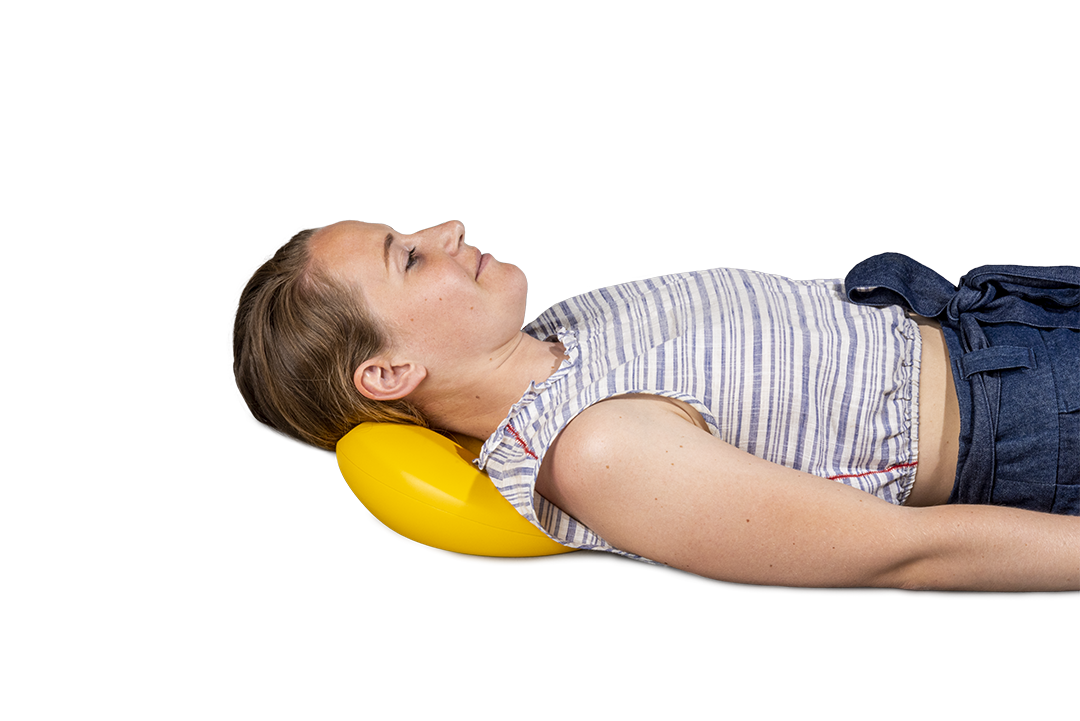 03-Info

We encouraged you to use this neck pillow. Here are some explanations about how it works, why and how to use it.
For many decades we have known how important and beneficial it is to 'stretch' the neck. Many methods have been offered over the years, from traction devices ('Glisson') to physiotherapeutic procedures to the most diverse pillow constructions.

The more we move away from the elasticity of our youth, the more we struggle with the decreasing elasticity of our tissues. As a small example The significantly reduced adaptability of the eye may suffice as a small example.
If the person in his/her early forties still looks pityingly at the older person who is squinting at the lower edge of their bifocal glasses, this is not the case.
Show more
04-Costs

This – small – e-commerce site is in line with our idea that good therapeutic tools should be accessible to everyone at a fair price. So we want to make a selection of the products that have proved useful in our daily work available to other therapists, to doctors and directly to their patients. We are not setting up a 'health supermarket'. Rather we want to make it easier to find where to buy these tools which we believe can help people.

This endeavor has entailed – and we learned this the hard way – more work and effort than we could ever have imagined. We thought that through the internet it would be easy and the paperwork would be light. It was not so, but we have not made it all the same. We can share lower costs with you.
Show more